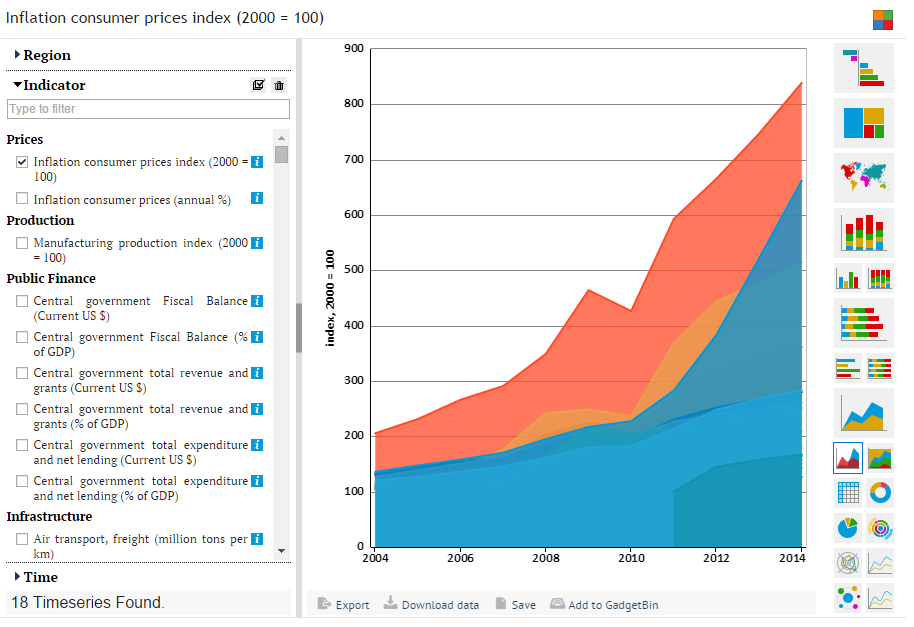 The Data Explorer is a platform for user-generated graphical display.
Users can easily, on the fly, manipulate data and conduct customized analyses.
The dynamic application allows users to select indicators, countries to view, and time periods for analysis and presentation. The module also provides users with the capability to construct their own display (charts, maps and tables).
The user can perform the following functions to create a customized view:
Select dimensions – calendar, countries, indicators;

Choose required data amount by selecting elements in dimensions;

Select the type of data representation – table, chart, map;

Select the most presentable chart view.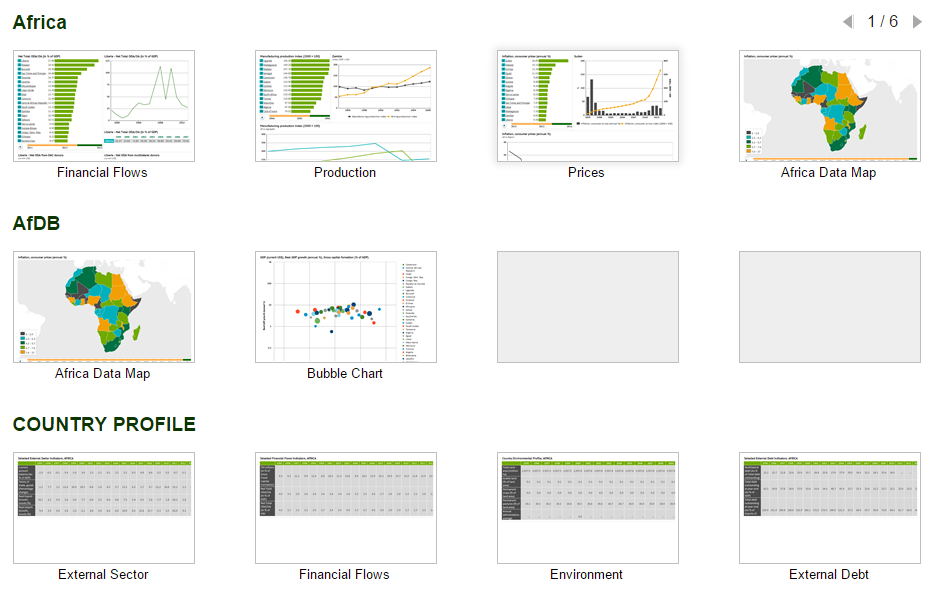 This section serves as a tool for visual evaluation and comparison of information in tabular, map and chart forms. The Dashboards section's main advantages are its visualization capabilities and representation of data in tables, charts and maps all at the same time. In every element of the dashboard, you can select your preferred data type, as well as manage its content by changing your selection in the title dimension.
This section also contains a tool for 3D graphical data representation - the bubble chart.